81% of meeting planners polled in the US will hold their next in-person event this year and 71% of European and UK planners are planning events for 2021.
It is time to hang up your favorite sweatpants, because people are laying the groundwork to meet face-to-face again!
Cold hard facts…
Most of us have been home for a year + now.
All adults are eligible for vaccines in the USA
Sweatpants and pajama bottoms are way too popular as daily attire.
Our clients always praise us for our open communication, industry experience, flexibility and creative solutions. Those Bucom cornerstones are more important than ever as change is hard for everyone, but we aren't scared of challenge.
Have a playbook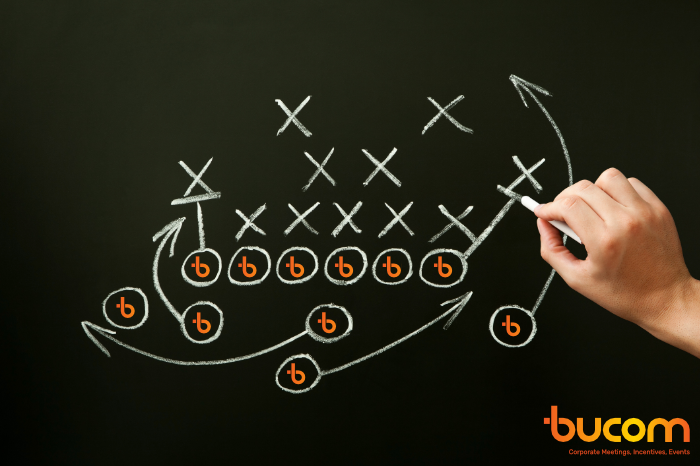 Bucom is all about the details and having a clear, concise, and comprehensive safety playbook for live/hybrid meetings is a must. Participants will be more at ease from the start if they know what to expect when they arrive at a meeting, what safety precautions have been set in place, and what to do/who to contact if there is an emergency. As protocols continue to change, key safety considerations will need to be made early but evolve, in conjunction with your risk management team and state/local guidelines.
Some key considerations to address in your playbook:
What will your masking policy be? Does that align with local safety protocols?
What are local social distancing protocols? What are your corporate social distancing protocols?
Can your venue accommodate outdoor dining/meeting options?
What existing hotel safety protocols are in place?
How will you handle vaccination verification / testing?
What will you do in case of a positive Covid-19 case?
Ask them how they feel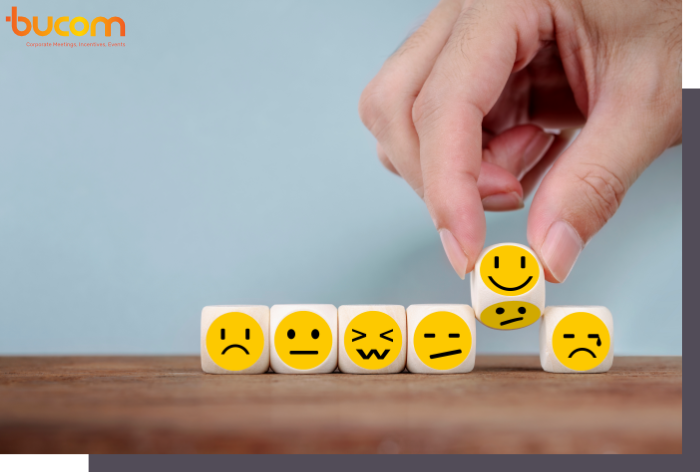 Our keys here are simple but important – really listen to your attendees and show empathy. We are all built differently and re-entry anxiety is real in numerous forms. Keep in mind that attendees may be in different stages on the path back to normalcy. It is important to account for these different perspectives.
Lily Brown, director of the Center for the Treatment and Study of Anxiety at the University of Pennsylvania's Perelman School of Medicine, says there are two distinct types of re-entry anxiety. Some people are anxious because they have a "lurking fear" of catching or spreading COVID-19, she says, while others have fallen out of practice socializing and are finding it difficult to resume.
Understanding attendees' anxiety and feelings will allow you to create a better attendee experience from the outset. We recommend pre-meeting surveys to allow attendees to voice their concerns and comfort level.
Agility is key…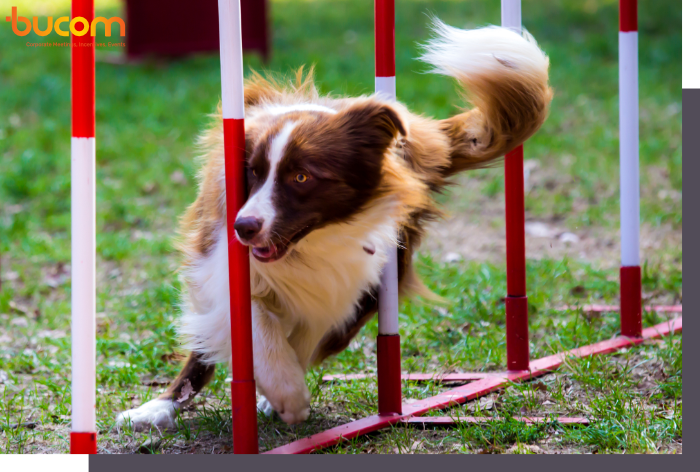 As a meeting planner, it is our job to engage with participants pre-program to get a real gauge on who should/would attend the meeting virtually and who should travel. Hybrid meetings or synchronized meeting pods are a perfect inclusive meeting solution allowing all invitees to attend how they feel most comfortable. The more comfortable the attendee, the more likely they will enjoy the experience and gain the most from the meeting messaging. Give your attendees options!
Bucom is a trusted partner who stays up to date on the ever-changing meeting guidelines and requirements for meetings to operate safely. The safety of our team, clients, and participants is our number one concern and it is important that we convey that to our partners each and every meeting.