Is it a virtual meeting? Hybrid meeting? In-person live meeting? It's the Synchronized Pod Meeting!
The Synchronized Pod Meeting is 2-way communication via virtual bridges across numerous venues across the nation or internationally to connect your organization!
No one should miss out on the excitement of the main event, so we bring the excitement to everyone with Bucom's Synchronized Pod Meeting model. Think about the main meeting as the Super Bowl and the sub-meetings as all the tailgate parties!
Why should your next meeting be a Synchronized Pod Meeting? It's a win-win for everyone!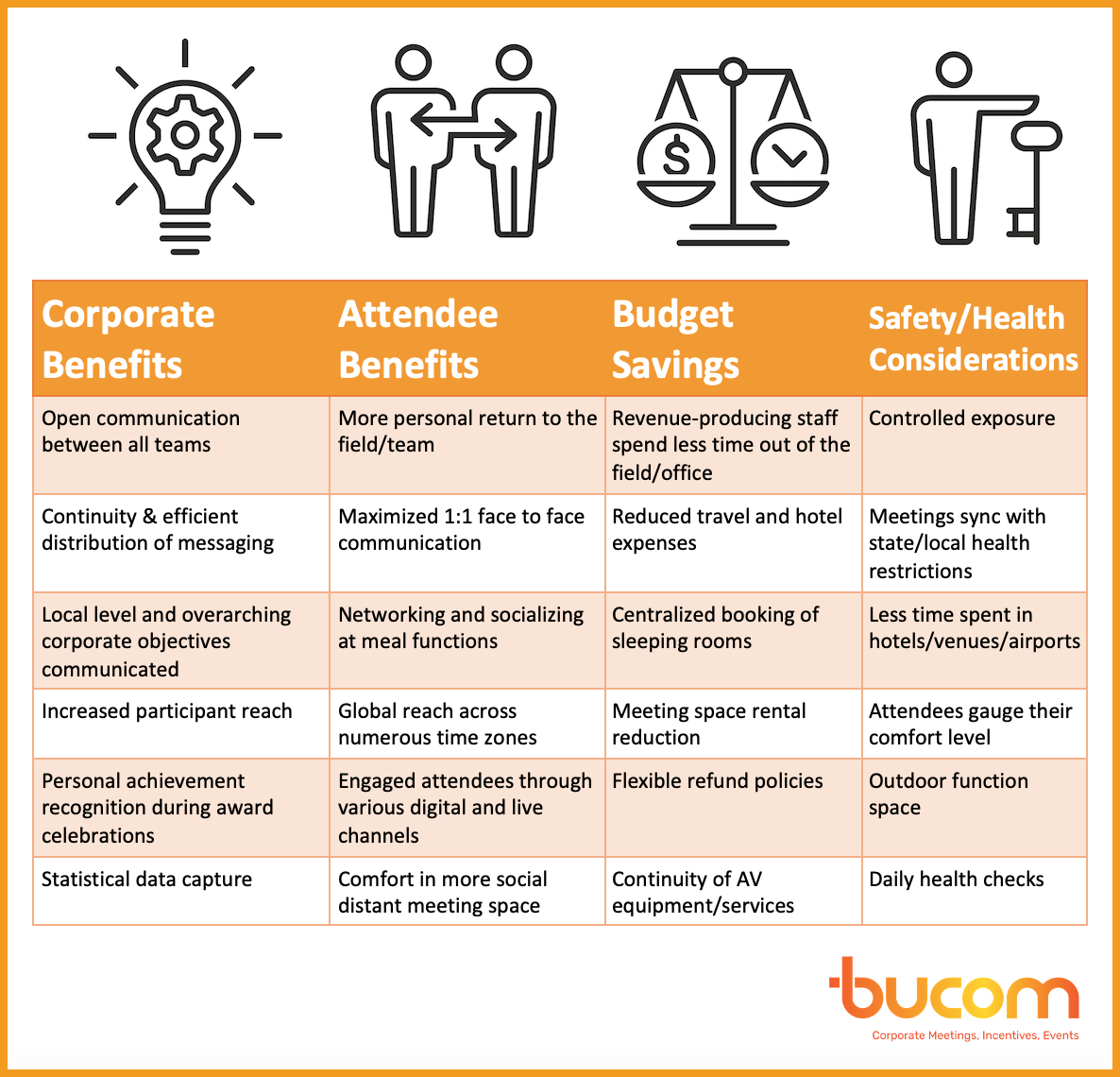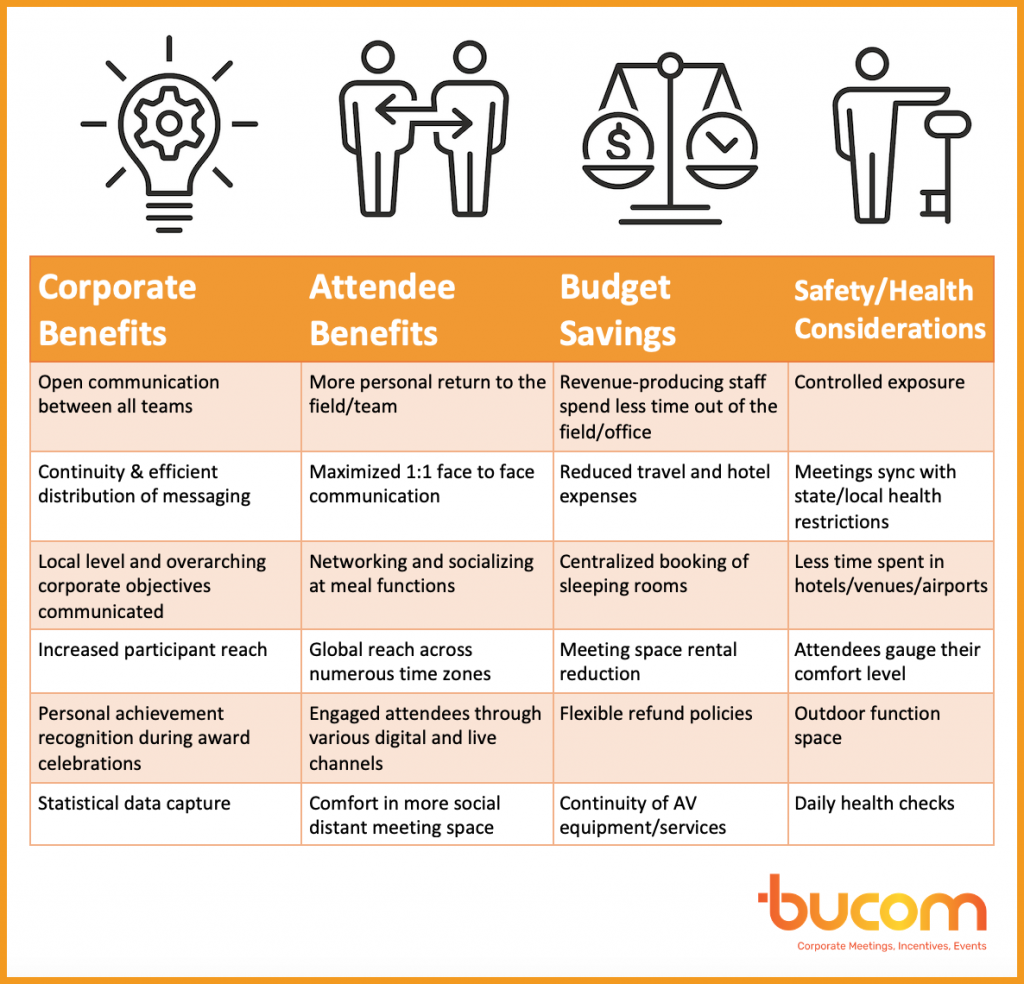 How do we engage participants to get the biggest ROI from this meeting?
Fun AV badges, photo/video sharing, holograms, emojicons, and animation
Emcee to bridge the live and virtual attendees
Hard-copy participant handouts
Breakouts, chat rooms and online collaboration tools
Audience response systems: games, leaderboards, awards, badges, and prizes
Recognition of key performers and leaders
Localized activities, teambuilding, and service/community give back programs
This localized approach to meetings has one main purpose: getting people together face-to-face to benefit from the invaluable interpersonal communication that happens at live meetings in a cost effective and safe manner.
Give us a few minutes of your time to showcase how Bucom's custom collaboration artists build the perfect meeting solution around a solid set of goals and parameters so people feel heard, safe and engaged.