Bucom takes a new approach to hybrid meetings, working with you to create an inclusive environment where the face-to-face attendees and virtual attendees are immersed in the attendee experience. Learn more about our hybrid meeting solution below.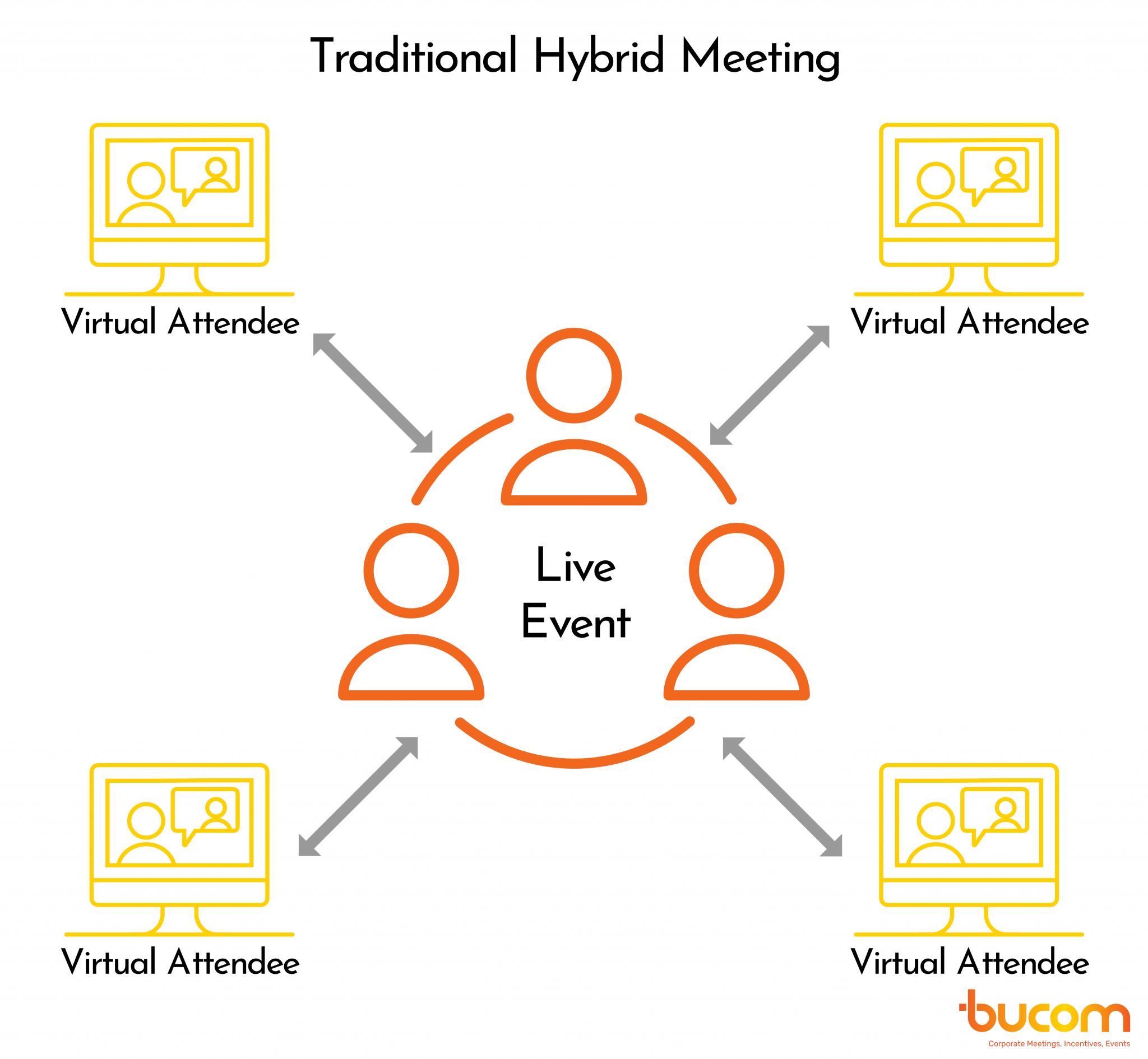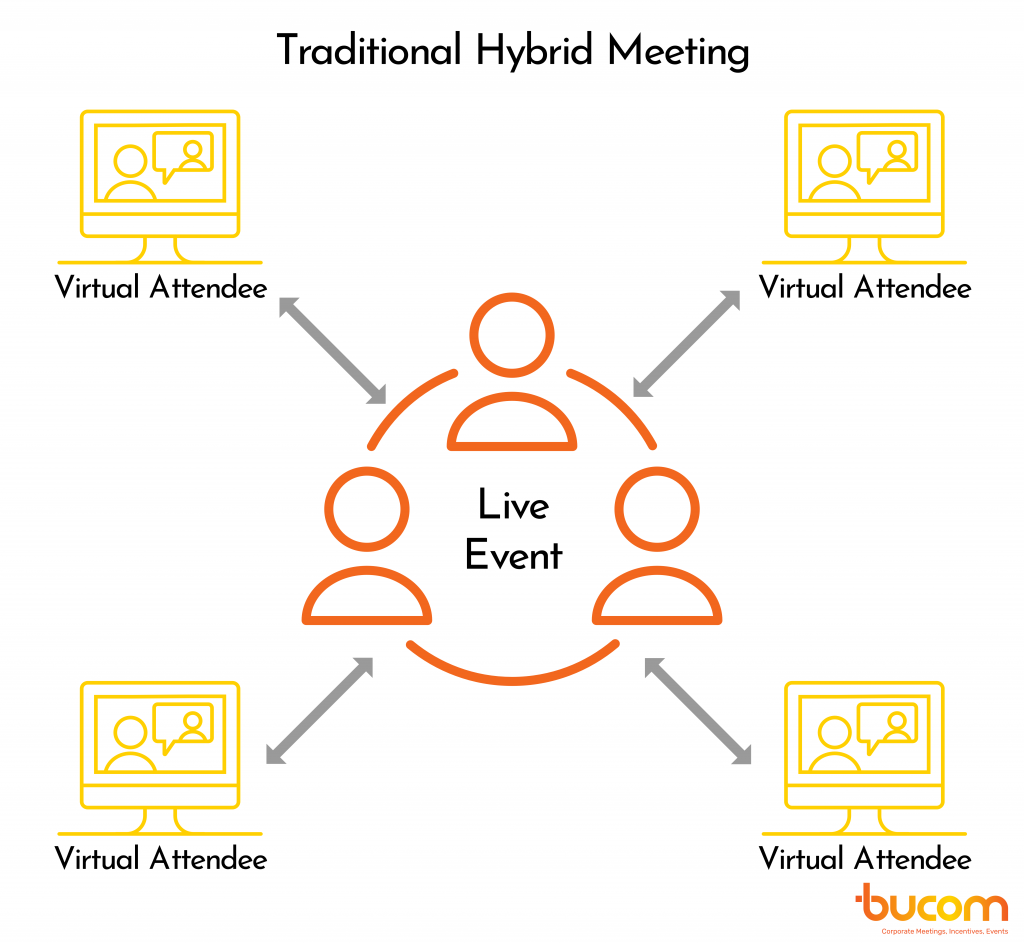 This traditional approach creates separate audiences and doesn't encourage interaction.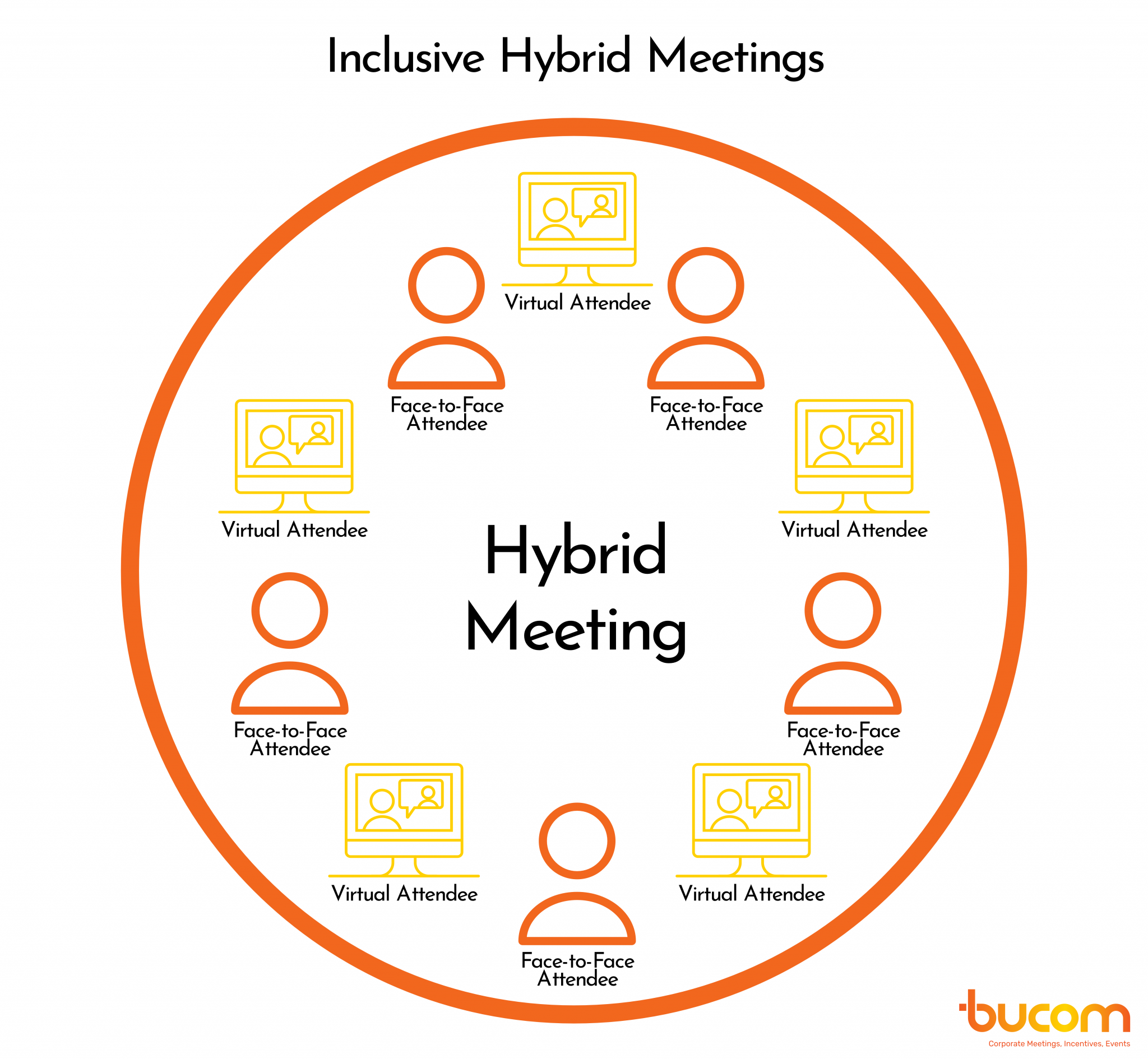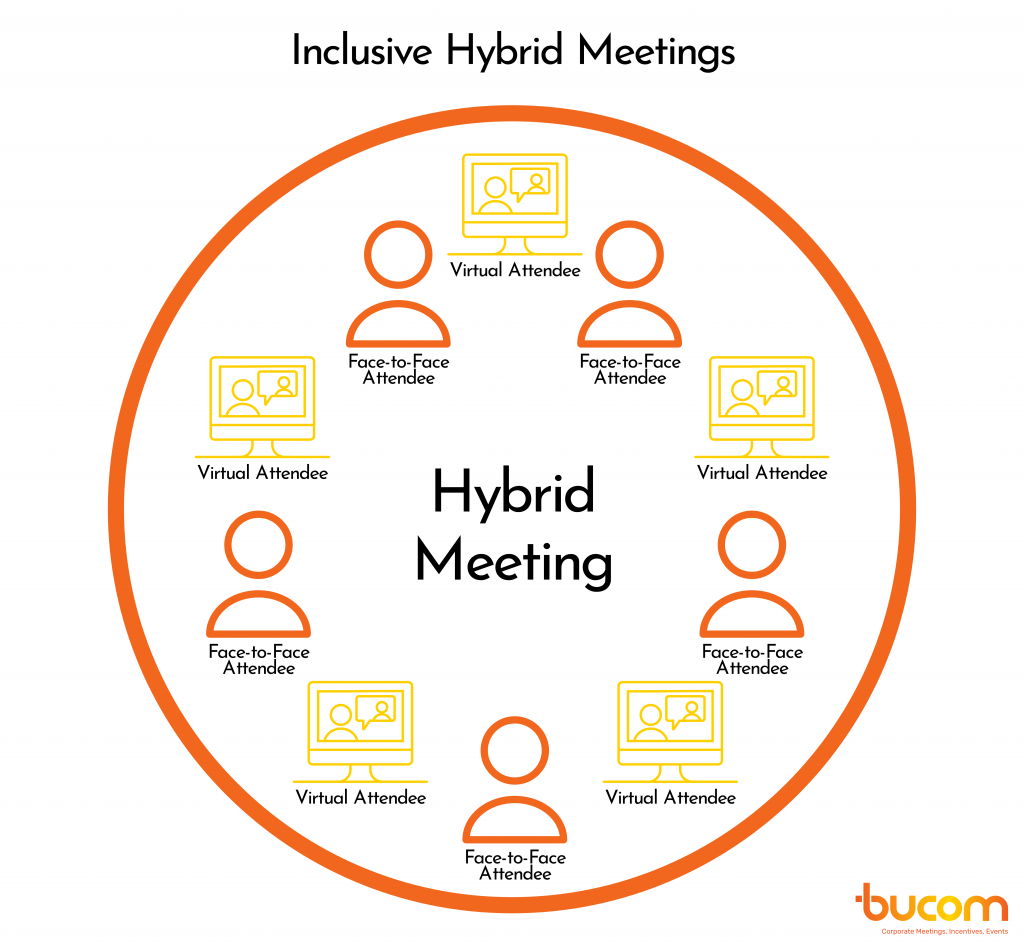 Using technology to create an inclusive audience experience promotes interaction and engagement.