Much like a skyscraper, successful events stand on a strong foundation and a detailed plan. In this new era of varied event formats (virtual, hybrid, in-person), strategic meeting and event design is more critical to success than ever before.
That's why Bucom starts every meeting with this key question: Why are you meeting? It may seem like an obvious question to ask, but you'd be surprised by the different answers you hear when all your key stakeholders are in a room together. Without alignment on a clear purpose, how can you achieve or measure success? We help facilitate WHY sessions with your stakeholders to help you and your team determine clear, measurable meeting goals.
Once we know the why, we focus on the what: content.
Content is king – a focused agenda = a focused audience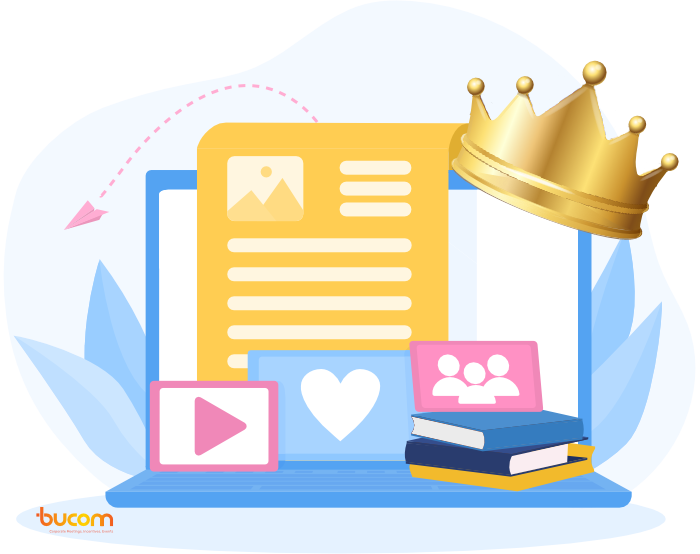 Content goes far beyond who presents what when. Think of it more as the base for your attendees' journey. It includes things such as:
How your meeting room setup and production design aligns with what's being presented
Whether there are hybrid components
How to make sessions interactive
And so much more…
Now that your meeting agenda packs a punch, we turn to some of our favorite tools to keep content fresh and attendees engaged:
Emcee (the visual storyteller) to bring warmth, personality and keep the meeting on track
Video teasers
Live Q&A, polls, surveys and knowledge checks
Interactive sessions with leadership / small breakouts where everyone is a leader
Longer coffee breaks for increased personal connections
Motivational speakers
Room layouts to optimize digital and live attendee involvement and team continuity
Coaching of presenters to best reach various audiences across live and digital platforms
Identify engagement tools that bond communication between virtual and digital attendees creating a one team, one goal experience
Before you can make those decisions, you need to establish an agenda, which is not an easy task—unless you have an experienced meeting partner like Bucom to help guide you through the process. That includes acting as the connection point among numerous meeting stakeholders to ensure everyone's voice and messages are communicated cohesively. And, most importantly, to make sure your agenda is engaging.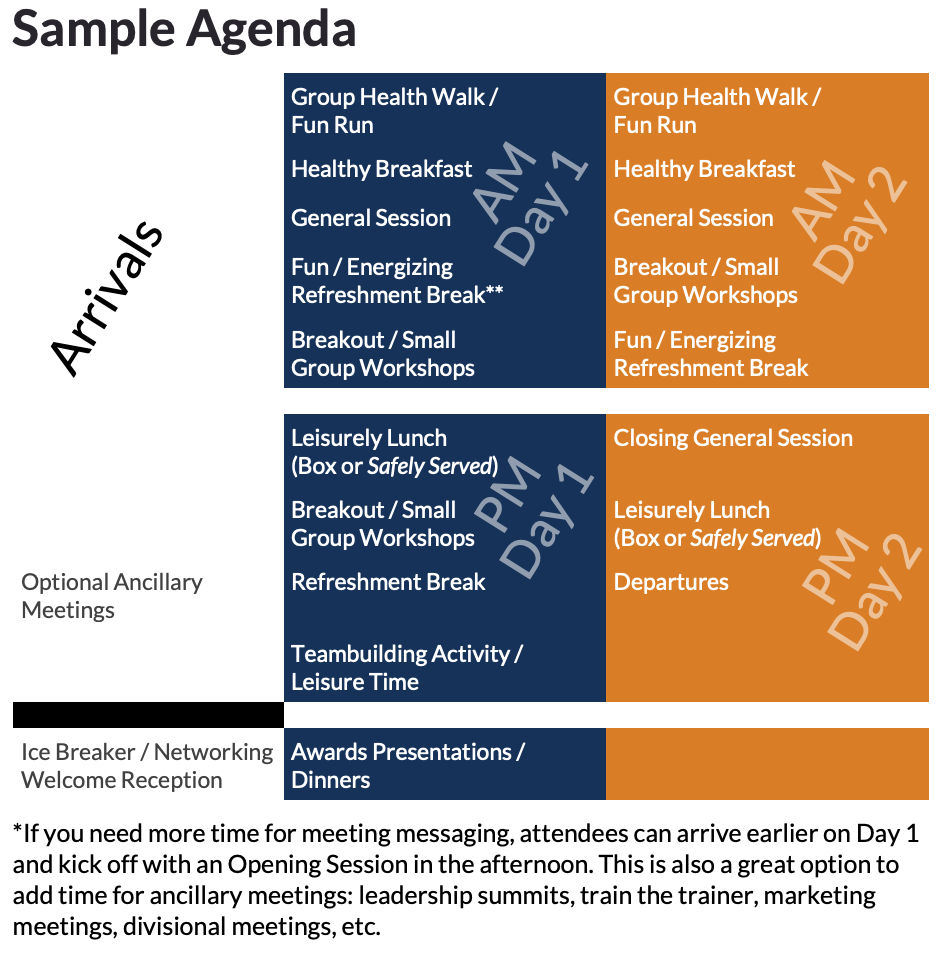 Engaged attendees are happy attendees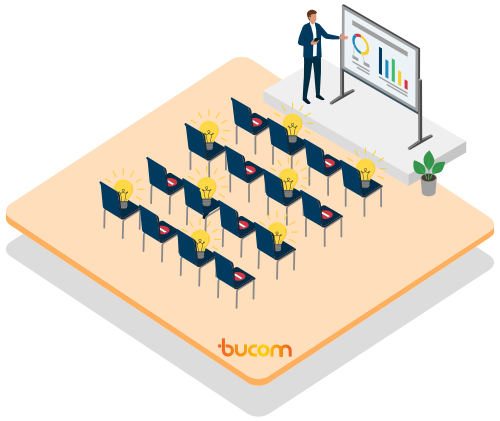 According to knowledge hub Markletic, 49% of marketers say that audience engagement is the biggest factor to a successful meeting. The best way to make sure your content is engaging is to get attendees to invest in your meeting from the start by asking what they want to hear.
Another way to ensure engagement is to allow for downtime. Many of us have been working from home for a year or longer, so the initial return to in-person group sessions and meetings can be stressful. Recharging breaks, refreshments, and fun team-building and CSR experiences give attendees the chance to socialize, relax, and take a few moments to reflect. Here are some examples:
Attendee support animals for outdoor events
Personal video bites / testimonials
Coffee breaks teaching latte artistry (life skill we all need)
Extended health club facilities
Health and wellness activities (goat yoga anyone?)
Assisted living / veteran care packages
Interactive games
And the big one: prizes. There's nothing more motivating than the chance to win something.
Let us work with you to build a custom, innovative, and engaging agenda that will wow attendees and stakeholders while stretching your ROI.
Look for the next post in this series to learn about finding the right meeting venue for you.