Let's talk about venue sourcing (no, that doesn't mean searching for a new Zoom background).
One of the first questions attendees ask about a meeting is: where is it? And that makes sense, because the destination sets the tone for the meeting from day one.
In our current environment, with varying state and local regulations, a sourcing strategy customized for you is essential for finding not only the right geographical location, but also the most suitable venue. Bucom's proven approach streamlines and expedites the process for choosing the best of both.
Finding the right location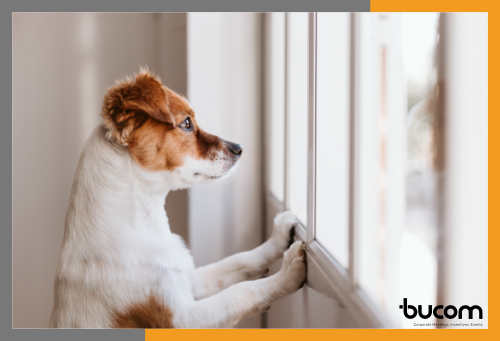 Sourcing geographical locations for your meeting can feel like an endless search. Our comprehensive search process starts with a series of questions to determine your goals and learn your preferences. These preliminary questions may include the following:
Will the destination and hotel align with your goals, content, and meeting messaging?
Is the location centralized, based on the attendee home locations?
Are the average weather conditions ideal for your meeting?
How will travel logistics affect in-person attendance?
Does the destination have fun, interesting, and/or unique qualities that would encourage or entice attendees to attend the meeting in-person?
Are there construction or development projects in progress that might detract or attract visitors to the area?
Choosing the right venue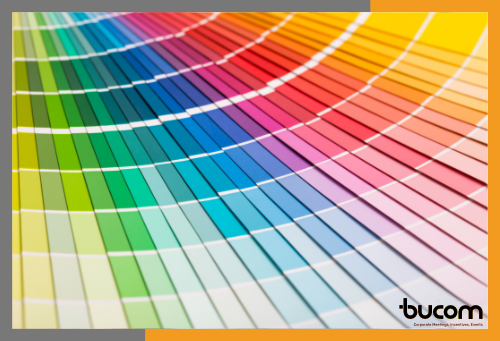 With destinations scoped out, we help you narrow down the list and choose a meeting venue. As part of our comprehensive sourcing process, Bucom provides you with a custom sourcing report, which includes air analysis, preliminary budgets, transfer times, and general area information. Using our consultative approach, we work with you to analyze the venue options—highlighting and helping you weigh the pros and cons of each—to find the venue that best suits your goals.
While there's an element of gut feeling when it comes to recognizing a venue as a good fit, there are also more concrete logistical considerations. Our venue comparison process includes asking questions like these:
Do the venues align with your corporate travel guidelines/restrictions?
What are the established health and safety precautions from each venue? Do they align with attendee health and safety needs?
Does the available meeting space support the agenda, with social distancing? Is there additional space for meeting growth/flexibility?
What interesting and unique meeting setups can the space support? Does the ceiling height support the audio-visual requirements?
Is there enough space to support all the breakouts, small group meetings, teambuilding activities, meal functions, etc., with room for flexibility and social distancing?
Does the property have a technology framework in place to support a hybrid/live-feed meeting?
What new food and beverage preparation and serving styles and policies have been introduced?
The close—negotiating the right terms
Picking a destination and venue is the fun part (with a little help from a pro like Bucom). Negotiating and contracting, on the other hand, can be stressful if you aren't fluent in legalese. Understanding the total cost of your meeting and negotiating all the different fees that are part of the meetings world today is where Bucom shines. Don't worry, we're going to cover that in the next post in our series.
During the 30+ years we've been planning events of all kinds, we've built lasting partnerships with venues and vendors worldwide. That helps us get you the best possible terms that protect your investment and make the most of your budget.
Look for the next post in this series to learn about our tips and tricks for navigating small print.