Take lessons learned from 2020 and apply them to all meetings, whether F2F, hybrid, or virtual.
A positive outlook for 2021.
Early 2021 – A continuation of 2020?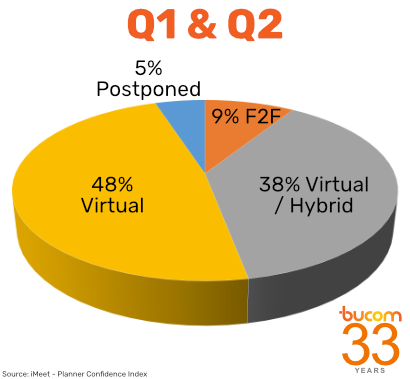 While the road back to normalcy is on the horizon, the present approach of virtual and hybrid technology to global meetings and events is likely to continue in the near future.

During this transition, the focus on creating an engaging attendee experience in shorter segments, while ensuring your core messages are communicated effectively will be more important than ever.
Whether you are hosting 40, 400, or thousands, hosting a regional or national sales meeting, or recognizing achievement it needs to make you feel at ease.
Transitioning in 2021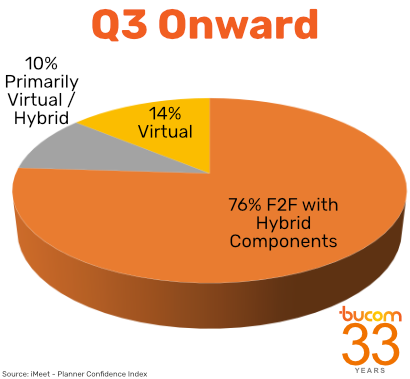 Delivering personalized messaging to all attendees is now the expectation, not the exception.
Every hotel, airline, transportation company, meeting/incentive planning company who share this commitment to providing all the elements necessary to create an interactive, world-class experience are poised for success in this new socially distant environment.
As travel continues to open up and live meetings resume, there will still be a need to make your meetings & events accessible to all participants for the foreseeable future by offering a hybrid option.
How are you taking your meeting experience to the next level? Engaging all of your audiences?
Bucom has been partnering with clients for over 30 years to develop produce successful in-person, virtual, and hybrid meetings.