When returning to in-person meetings, focusing on safety, efficiency, and transparency are as crucial to an event's success as securing the right dates, rates, and meeting spaces (check out our last post, Finding the right destination for your next event).
Bucom has developed a clear, concise, and comprehensive safety playbook for establishing healthy environments and encouraging healthy behaviors at in-person/hybrid meetings—with the flexibility to adapt to evolving guidelines.
Here, we'll share some best practices and tips for building attendee trust and confidence, and for keeping attendees in the mindset for engagement.
Ensuring a healthy environment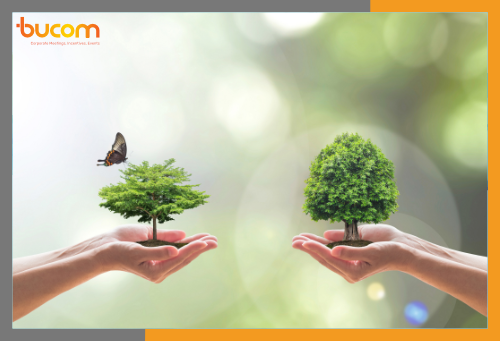 Providing peace of mind to help attendees feel confident and safe at in-person meetings is the ultimate goal for meeting planners. Below are some opportunities to demonstrate that your event environment is a healthy one.
Communication
When it comes to safety protocols, there's no such thing as overcommunication. Participants will be more at ease if they're clear from the time of registration what to expect when they arrive at a meeting, what safety precautions have been set in place (e.g., pre-meeting testing, on-site testing, vaccine requirements, daily temperature checks), and what to do/who to contact if there is an emergency. This information should be reiterated throughout the event.
On-site registration
Digital distribution of meeting materials, non-contact guestroom keys and badges, and the use of meeting apps for updates are the new norm for a safer communication process.
PPE
Masks and sanitizers are the new swag for welcome bags. It's important that masking protocols clearly follow local, federal, and/or your internal corporate guidelines.
Enhanced cleaning
The venue's cleaning protocols, which should include deep cleaning before, during, and after daily events, should be clearly visible to attendees. Easily accessible and obvious handwashing and sanitizing stations also promote a safer environment.
Physical contact
This one should be no-brainer at this point—maintain social distancing, avoid handshakes and hugs, and use outdoor space when possible. As a bonus, dots on the floor and signage reminding attendees of the 6-foot rule can double as opportunities to creatively communicate your meeting's messaging.
Medical support
On-site medical support in coordination with local authorities and local medical personnel is highly recommended for swift and efficient response to emergencies or illness. For quick reference, list emergency contacts in the meeting app and welcome materials.
Ensuring healthy behaviors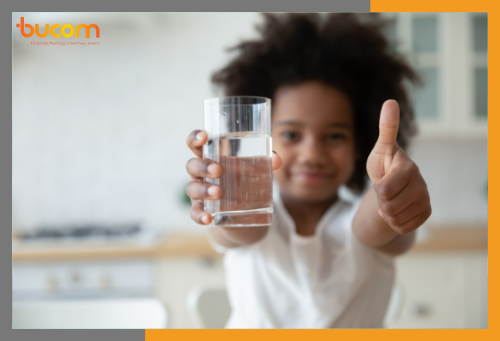 It can be difficult to balance the amount of content you want to deliver with the amount of time attendees can stay engaged. Breaks and group exercises are key to avoiding engagement fatigue and health issues yet are crucial for reenergizing attendees.
Refreshment breaks
Always include healthy snack options and plenty of water and other beverages. And keep in mind that refueling and hydration can be fun and interactive. Try smoothie making competitions, latte art (yes, this does exist), or a chocolate tasting to keep the energy up.
Selfcare pause
These are breaks for attendees to do whatever recharges them, whether it be a moment of solitude or individual activities done in a group setting. Stations for stretching, guided meditation, yoga, painting, and live music are some good examples.
Group activities
Set the bar for high-energy days with optional group activities such as fun walks/runs, hikes (depending on the destination), Pilates, tai chi, or circuit training. Or, better still, give participants something to talk about with more unique activities such as goat yoga or trampoline cardio.
Are you among the 85% of corporate meeting planners who expect to hold a face-to-face meeting in 2021?
Look for the next post in this series to learn about Bucom's customizable, synchronized meeting pod meeting solution.