Over the past year or so, we've learned to make do with virtual meetings. Now, it's time to bring the camaraderie, connectivity, and cheer back to your teams through in-person/hybrid meetings.
But there's a lot to consider. Meeting, travel, social, and corporate guidelines and recommendations are constantly changing. On top of that, people have varying levels of comfort with getting back out into the world. All of those factors make it difficult to decide which meeting type (virtual, hybrid, or in-person) is best for your organization and attendee reach.
At Bucom, we believe there's no longer just one meeting type that will satisfy all requirements for one event or organization. Only customizable combinations can produce all-inclusive solutions to maximize attendance, value, and safety as a group.
Leveraging 34 years of experience, we deliver top-notch in-person/hybrid meetings that help you confidently extend your audience reach beyond your venue space, uniting and engaging participants wherever they are.
We call it the Synchronized Pod Meeting—a truly transformative, all-inclusive meeting approach that bridges virtual, hybrid, and in-person meeting types in a way that elevates the strengths of each.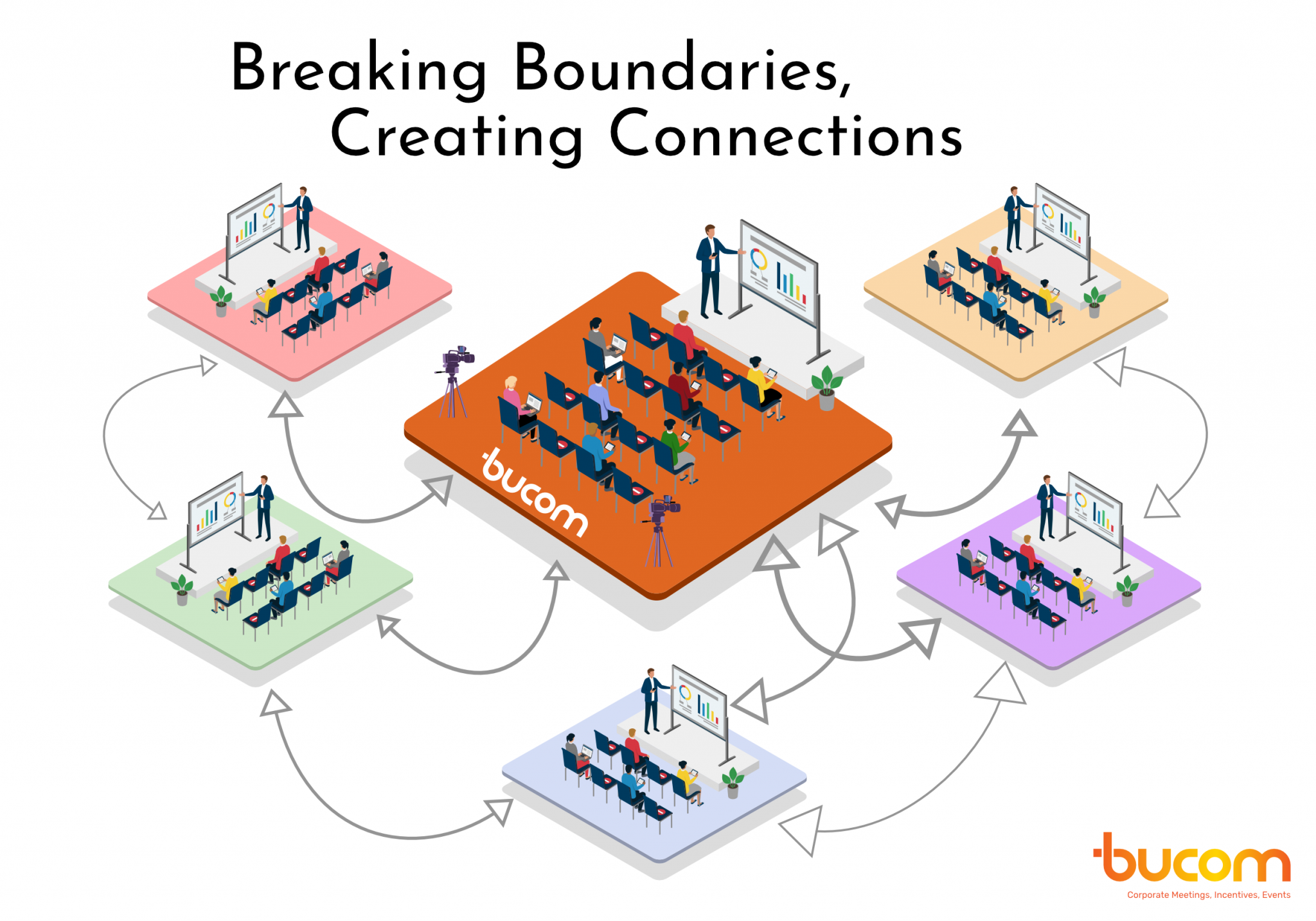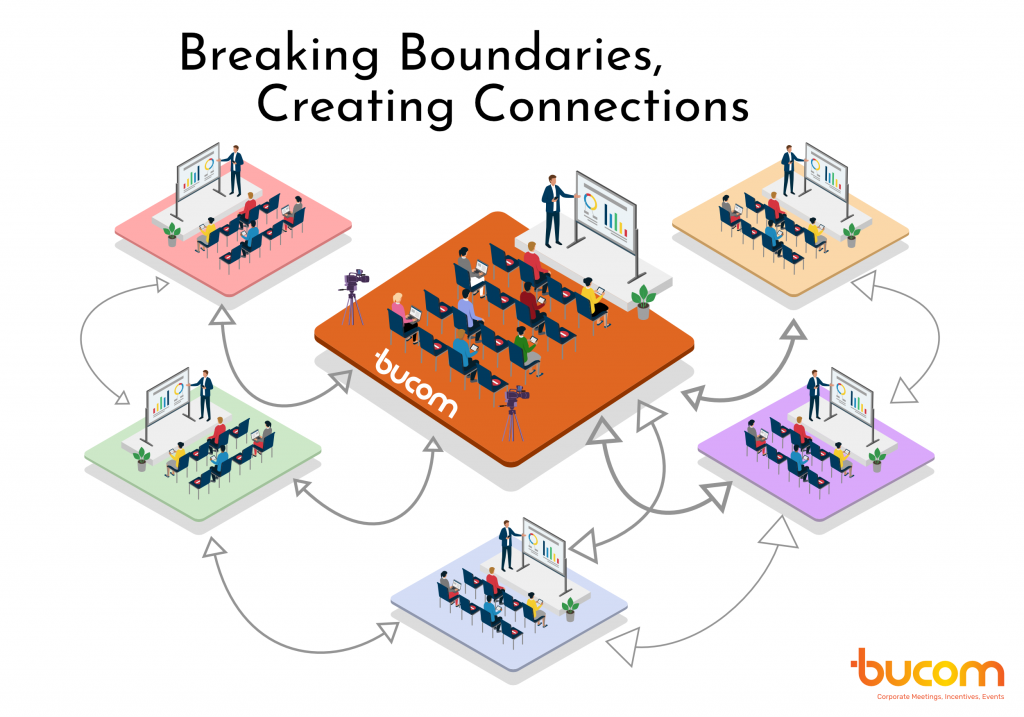 This localized approach to meetings has one main purpose: empowering the invaluable interpersonal communication that happens at live meetings in a way that's cost-effective and safe.
Here's how and why the Synchronized Pod Meeting works:
There's one "main event" that is the face-to-face meeting epicenter, as well as smaller, in-person meeting pods and a virtual audience. The main event openly communicates through digital platforms with all audiences across different cities, countries, and time zones.
Many meetings happen simultaneously. For example, the smaller pods in different locations will have their own in-person meetings as the main event is happening live. However, messaging across the platform is cohesive to create the sense of community, team, and togetherness you get when everyone comes together at one in-person meeting.
The model can be expanded to include as many pods as needed to grow your attendance and outreach.
With various ways to participate (virtually, in small pod gatherings, or at the larger main event), you can draw larger audiences while also ensuring everyone can feel comfortable engaging.
Personal, interactive sessions in the form of breakouts, chat rooms, and online collaborations create an engaging and inclusive environment for networking, training, and team building.
A Synchronized Pod Meeting benefits everyone involved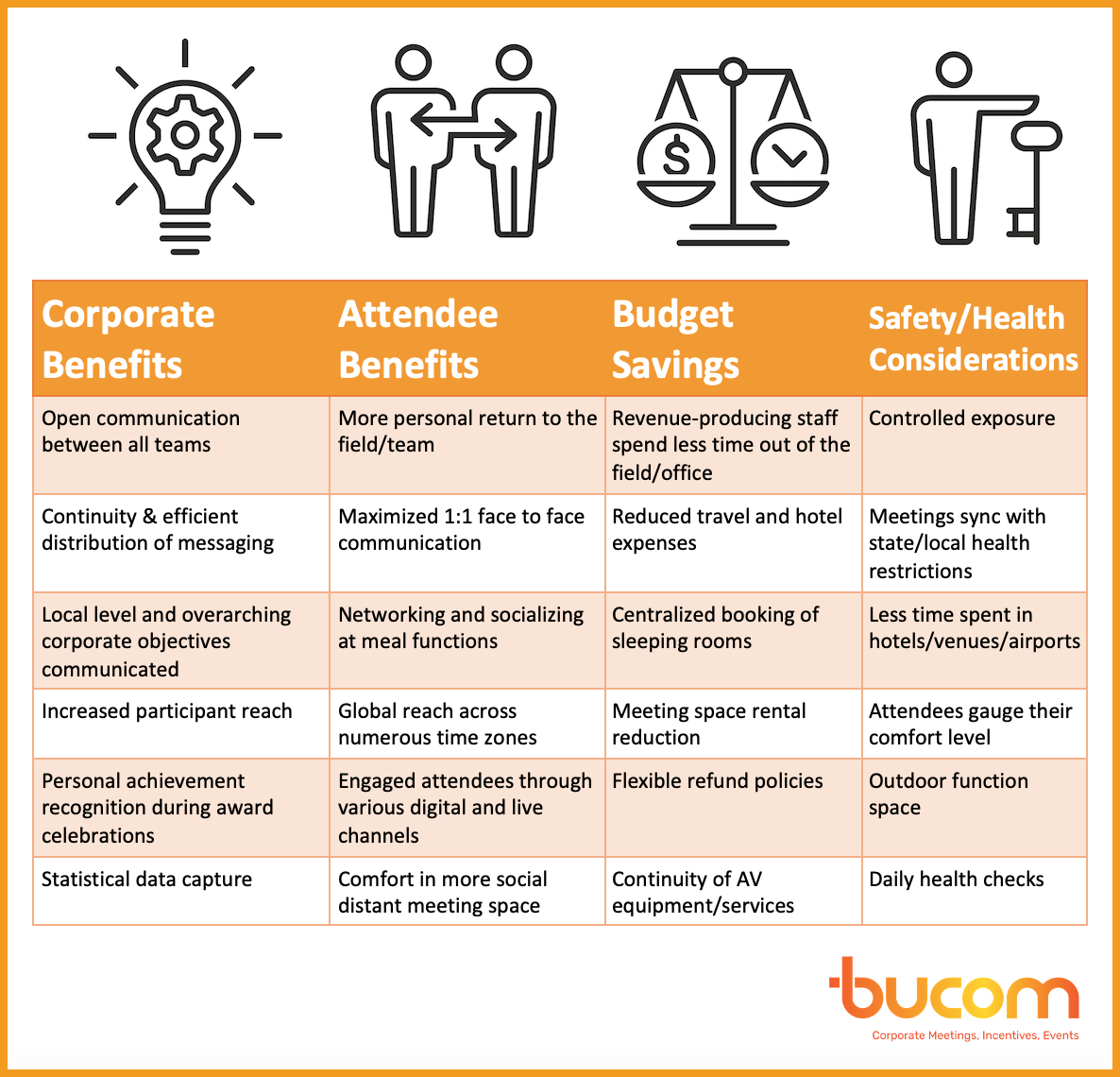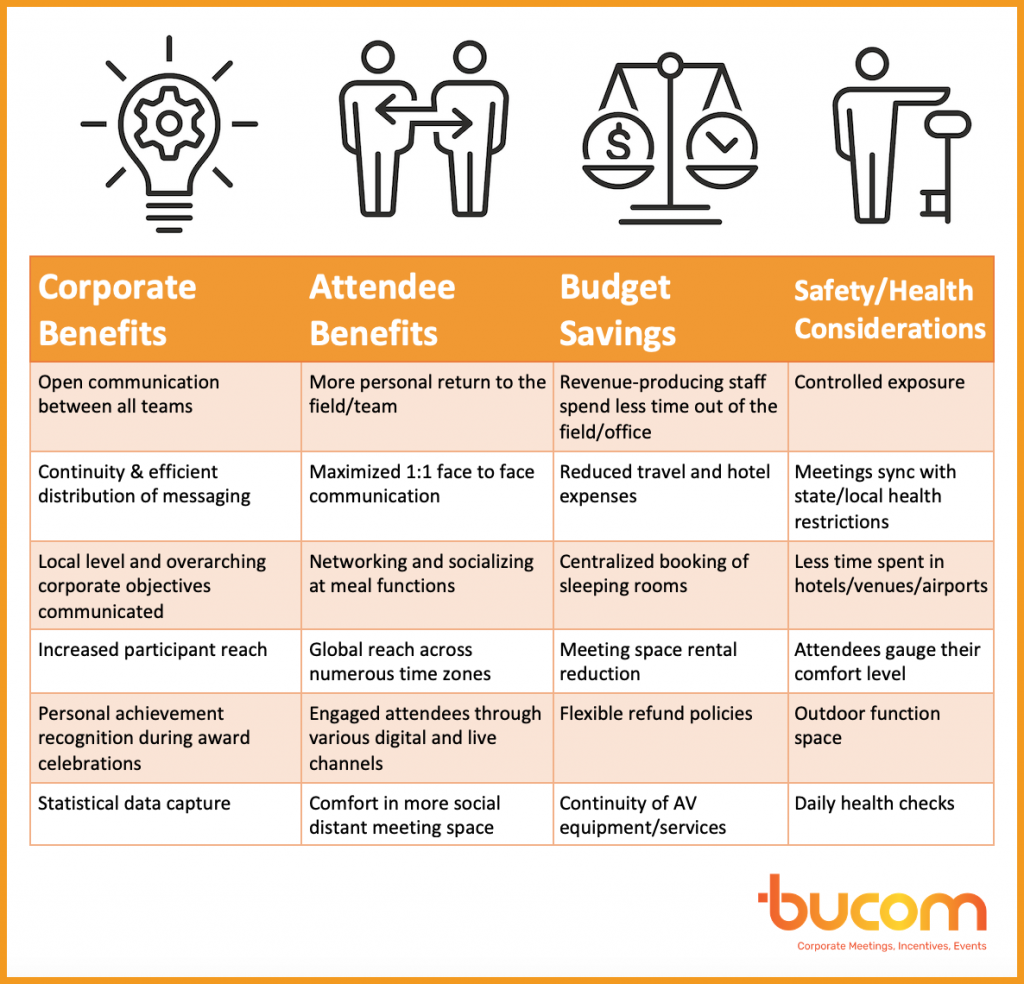 Want to learn why the Synchronized Pod Meeting approach may be the ideal fit for your next team meeting? Or maybe you're interested in how we can build a custom solution for your unique audience. Contact us to hear innovative ideas from an industry thought leader.
For our final post in the series, we'll share how to engage participants in ways that stretch your meeting cycle's ROI. It's one not to be missed.