CHALLENGE
Give us the BEST product launch ever.
P.S. It's our 3rd launch in 18 months.
METHOD
Shape the custom designed event framework to align with the organizations' values and goals with not just buy in from all meeting stakeholders but their desire to participate and do whatever it takes to make it remarkable, and memorable with staying power.
RESULTS
Attendees feel educated, energized and motivated to share their corporate message in order to produce results - soaring sales!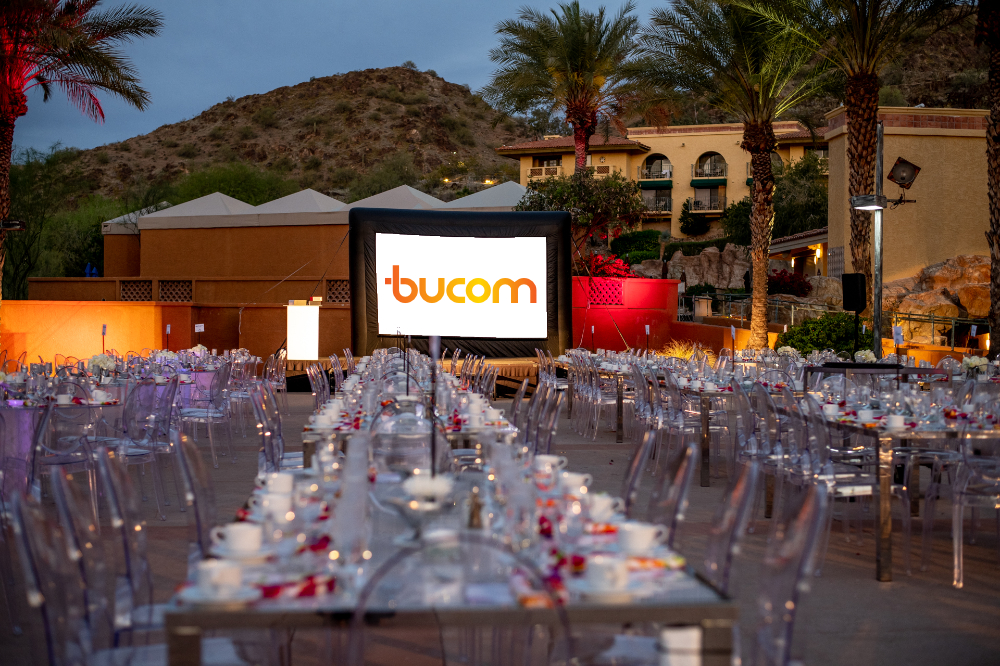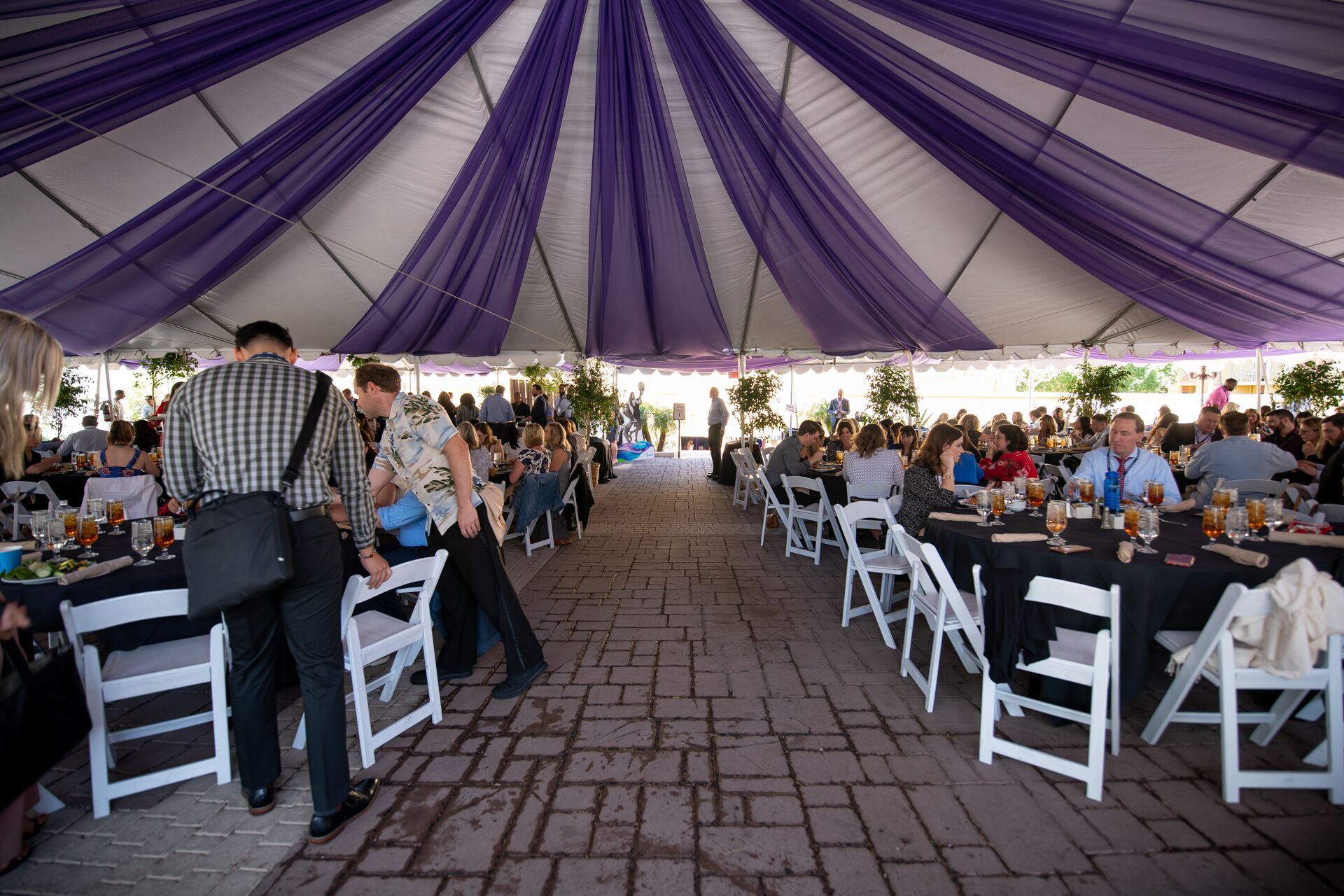 CHALLENGE
A global emerging pharmaceutical company (high growth/high energy) asked us to plan a sales training meeting to support the upcoming launch of their new groundbreaking high-profile drug. We were challenged with not only creating a concept that delivered the content and theming of the launch but would be complemented with the creative and non-stop energizing buzz which permeates their company culture. The whole spirit is "start-up" mentality and so consistently breaking the mold and doing what has not been done before is pretty much the norm.
METHOD
The Bucom solution encompassed the following:
Site Selection
A city and location that was easily accessible, enticing when announced (Scottsdale in February!) and offered outdoor venues which provided a palette for creativity, ranging from the recognition dinner outdoors with the awards delivered by drone, to fun food trucks with various themes of safe, individual portions with everything from sushi to s'mores to encourage networking and interaction.

Creative communication and branding to build momentum for the meeting and continuing to accelerate it throughout:
The program was led by an event app using push notifications to create excitement and build anticipation;

the app took the attendees on a personalized journey

which began with questions generated to shape the agenda and continued with live polling throughout the meeting.
Innovative educational techniques included a hands-on

experiential village

for role plays and digital learning zones. Creative motivational quotes were emblazoned everywhere you looked – some from the attendees themselves, and some from famous people or the speakers – on posters, gobos, on the app – everywhere! Selfie stops with Arizona themed props added more opportunities for app sharing and social media posts!
The seating arrangement at a meeting can set the entire tone, and for this reason, an impressive 6 tier high stadium set up provided for a TV like setting was chosen. It was a modern Roman Forum structure and created an engaging and interactive open setting which

built a sense of community and team spirit.

Using gamification, to gage subject matter content retention in various ways, an Olympic style competition, complete with prizes, was set in motion. The emcee promoted the games daily and really geared up the regions, and this feedback was used to continually tweak the agenda.
RESULTS
Polling resulted in a supercharged engagement score for 95% of attendees
Sales performance measured 60 days post launch showed revenues surpassing goals in every region
40% improvement in number of social media impressions for their products 90 days post launch
The event clearly

delivered the product launch goals, which was to improve the skills and knowledge of the sales representatives while delivering their trailblazing culture vibe and belief throughout the entire corporation

Top achievers were recognized and were given a forum to share their knowledge. They all walked away aligned with a focused common goal
Bucom's consultative approach for the successful launch provided an experience which represented our client's vision and goals and in their words

"crushed it" as the best product launch ever!