When your employees catch their first glimpse of your meeting invite in their inbox, what is their reaction?
Are they quickly adding the details to iCal, or are they searching "Do I have to go to that meeting"?
We all hope for the former, but considering that the latter search term turns up dozens of how-to articles for skipping work-related events, it might be time to chat about how we can plan meetings and events that get employees buzzing with excitement instead of dread.
As a corporate event planner, stakes are high for you to deliver meetings and events that create lasting impressions. You want to:
Make your leadership team happy

Get attendees raving about how fantastic your event was.

Keep the momentum going long after the meeting.  Use the meeting as a springboard to continue success. 
Objective 1 is simple: prove your event's ROI.
But 2? Well, that's where a meeting planning expert can help you take your internal events from "mandatory fun" to "can't miss."
In this post, we'll share a few of our favorite ways to create meetings with unbelievable results and unforgettable experiences.
Prove The Value of an Extraordinary Meeting
If ROI is the most important metric you can use to demonstrate event effectiveness, a close second is attendee experience.
But why is it so important?
One word: Engagement.
According to Forbes, a highly engaged team results in 21% greater profitability:
"Why are engaged teams more profitable? Those teams who score in the top 20% in engagement realize a 41% reduction in absenteeism, and 59% less turnover. Engaged employees show up every day with passion, purpose, presence, and energy[¹]."
And company meetings are the perfect opportunity to engage employees by:
Establishing company culture

Promoting Creativity

Strengthening team bonds

Employee Input and Validation
Giving your employees the chance to feel heard and valued is invaluable. We help you program events that facilitate communication with leadership and validation of your employees' hard work and achievements. The Institute for Employment Studies rates both of these as key ways to keep employees engaged[²].
Now that we've covered the "why", let's leave the stats behind for some tactical advice as we explore the "how."
Anticipate Needs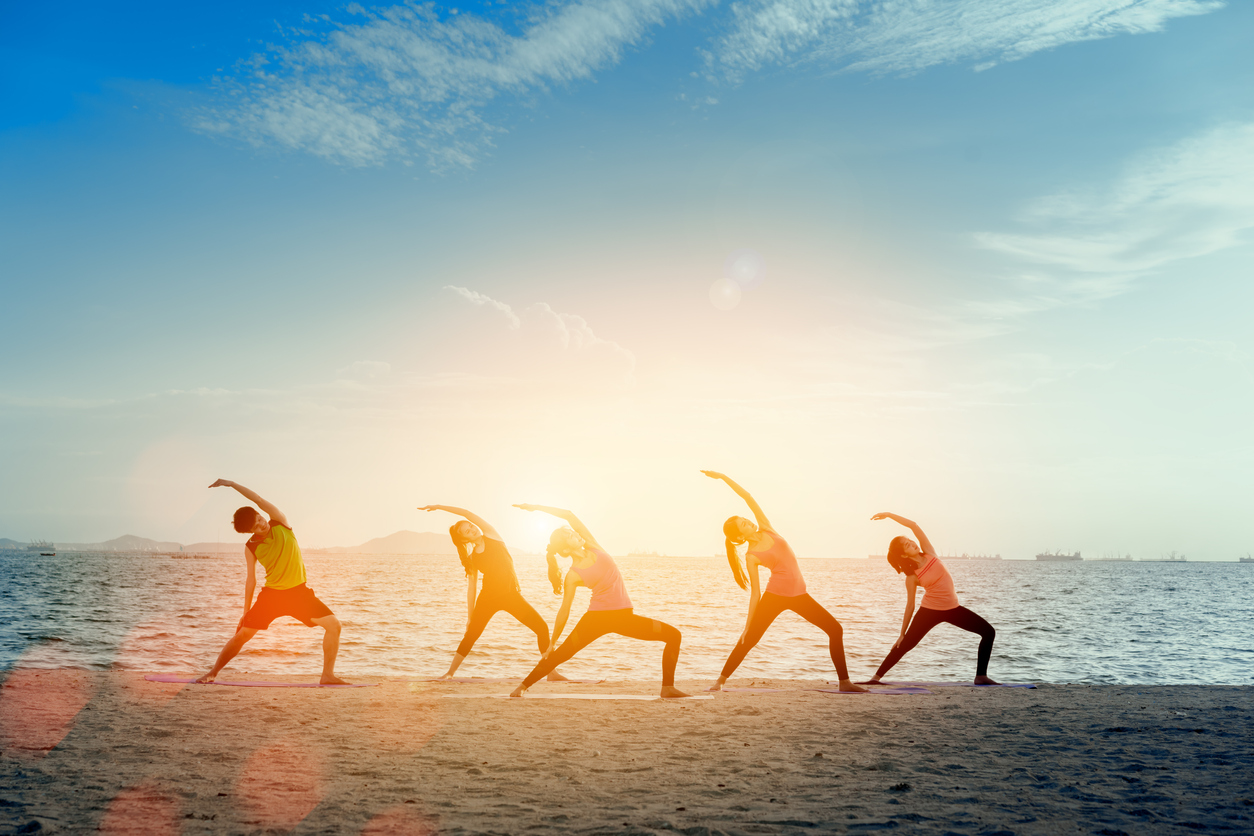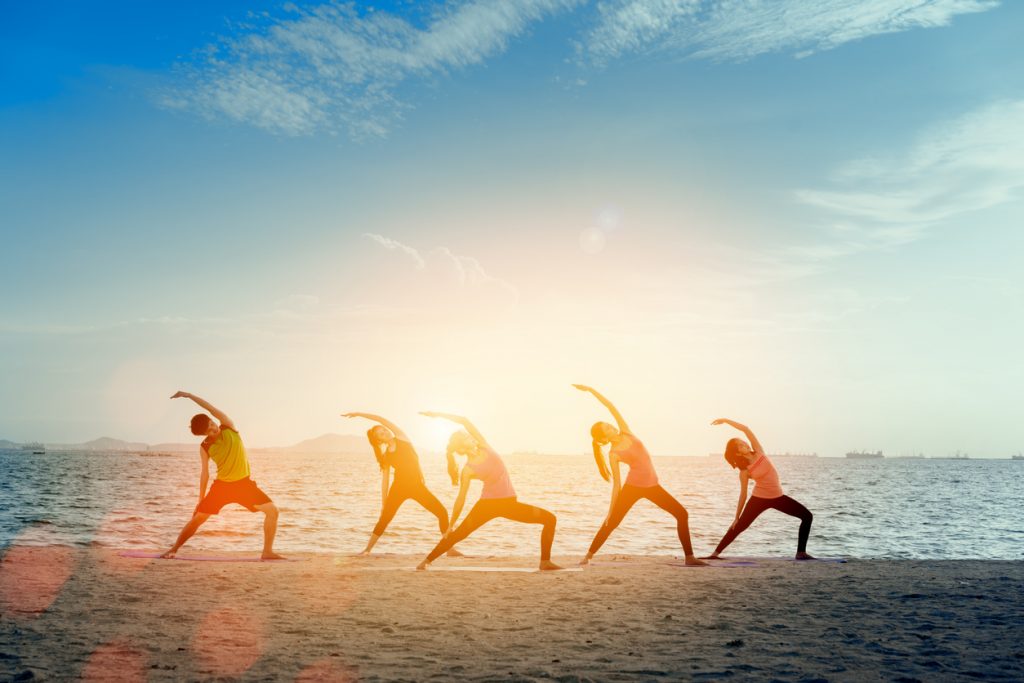 One of the best things we can do as meeting planning professionals is give our attendees plenty of individualized attention to detail. It's the little things that make employees feel valued, and it's those details that people remember if they're neglected.
Smart scheduling with plenty of breaks gives your attendees the time to process their thoughts, take notes, and re-charge.
Speaking of which: Set up plenty of charging stations in the common areas to avoid people huddling against the wall with the nearest outlet or worse – going back to their rooms.
Have AV set up screens that display some of the best Tweets with the event hashtag or speaker quotes, so attendees are reminded to participate or push their LinkedIn posts to Twitter.
And what will they do while they're taking a break from screen time? Provide added value to attendees with inter-departmental networking and professional development opportunities in addition to speaker sessions.
If you know that health and wellness are important to your employees (they probably are?) eliminate a coffee or cocktail networking activity in favor of a group fitness class[³].
Think through your attendees' schedule beyond where their meeting or conference day "officially" begins and ends, and you'll find opportunities to meet needs before they even think of them, and wow them in the process.
Team Building… Without Trust Falls
One of the most challenging event types involves "team building" activities. Before your introverted team members all contract the same mysterious stomach bug the day before your event, let's look at alternatives to the worn-out methods of employee bonding.
Say "Yes, and…" to improv-based activities.

Harvard Business Review

praised their ability to foster "

agility, resilience, quick thinking, and ease with ambiguity[⁴]."

Give back, together. Research shows that employees feel greater loyalty and satisfaction when their companies prioritize charitable giving and volunteerism[⁵]. Adding an on-site activity like assembling Cause-Kits is a great option[⁶].

Get the competition going without splurging on a ropes course:

it's trivia time!

With real, awesome awards your attendees will be talking about for months.

Most importantly, build enthusiasm for the themed events prior to the meeting. If one evening is " Cowboy theme", let them know so they can pack their boots and hats!
These are just a few of the fantastic programming ideas we work with our clients to create. Meeting planning for each organization starts from scratch so we can customize your event with our expertise. Email us today to find out more great team building ideas, or read on for more tips.
Ban Yawn-Worthy Moments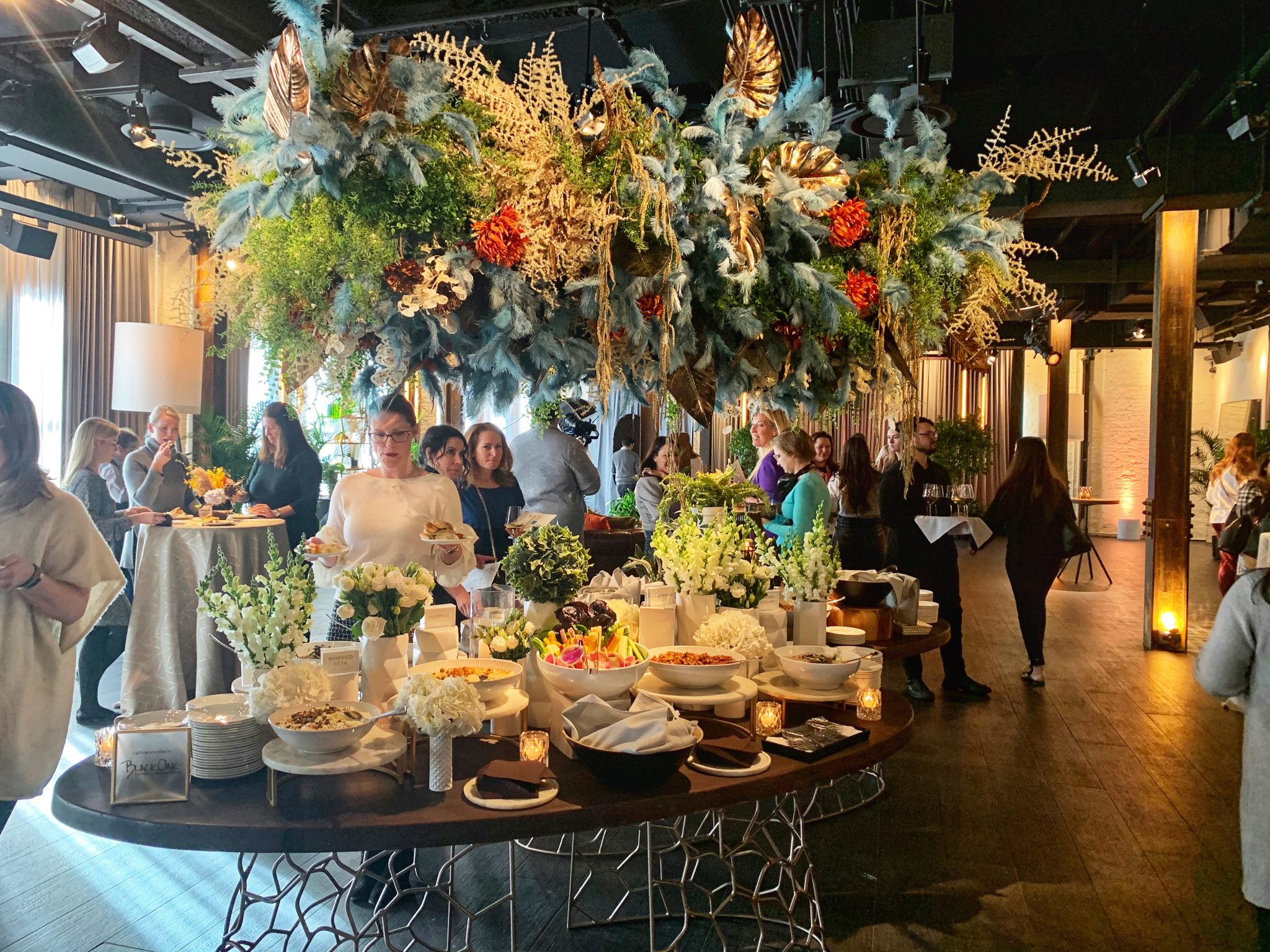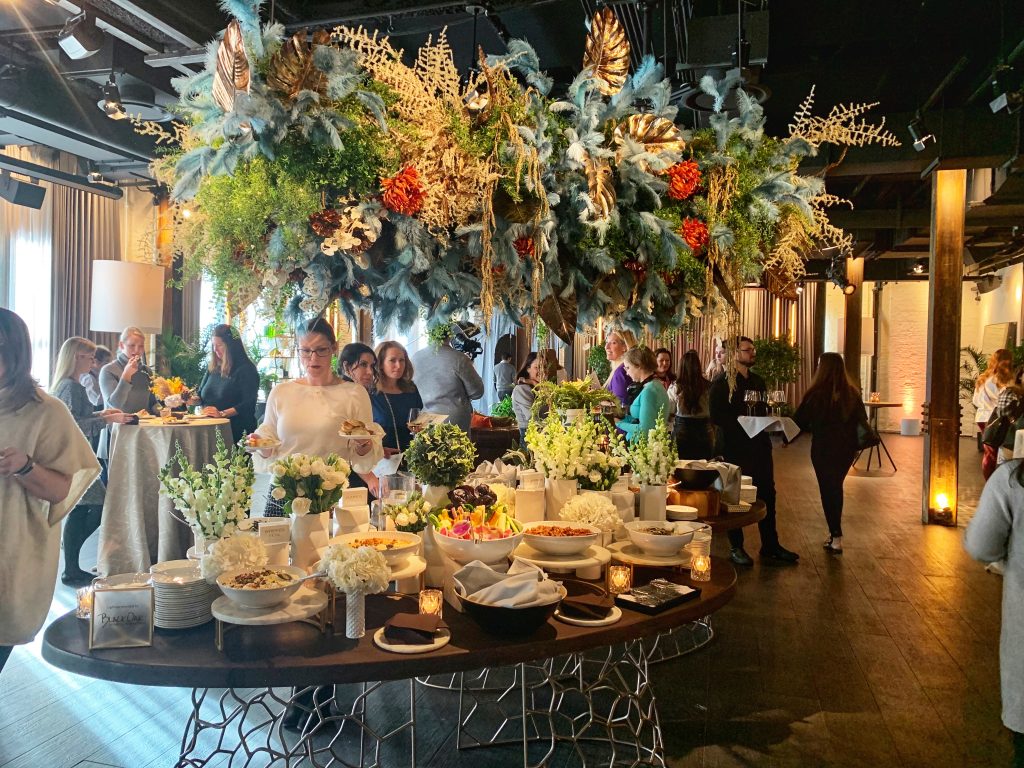 No one wants the slow-motion, agonizing experience of watching your attendees do the slow slide from stifling yawns… to scrolling their social feeds… to outright ignoring the awards presentations with a low-level hum of side chatter.
The same old formats present the same old issues – a full-service meeting planning company can help you avoid them.
For example, let's take a look at an annual awards luncheon and how we can improve on the traditional format:
Room With A View: Instead of attendees awkwardly twisting to gala clap between bites of the salad course, let's have our AV team strategically place screens around the venue so people not facing the stage can comfortably watch.

Short and Sweet: a 20 minute recognition ceremony? It can be done! Rather than programming boilerplate bio's for each nominee to be read aloud, create a montage video featuring each person.

Please, Remain Seated: Skip the risk of your honorees performing a

Jennifer-Lawrence-esque trip upstairs

to receive their medal. Instead, have someone special to honorees (mentor, family member, direct supervisor, etc.) present their award to them at their table. This appeals to emotion, eliminates the need for acceptance speeches, and cuts out the time needed for recipients to walk up to the stage or dais.
We love to come up with ideas like these to make sure no aspect of your event is ever snooze-worthy – no matter what type of event you're planning.
Use Beacons To Optimize Attendee Experience
Beacons are Bluetooth enabled towers that constantly transmit info to any nearby device granted permission to "listen".
They are one of the best ways to get your attendees raving about how seamless, intuitive, and "cool" your event was to everyone who missed out. Use beacons to…
Automatically check your attendees in to breakout sessions.

Push a map to everyone as soon as they enter the conference center.

Automate continuing education credit.

Use. them. everywhere!
One of our favorite uses? Set up a beacon by one of your most show-stopping event elements and send a push notification that invites attendees to snap, share, and hashtag their experience.
Unique Theming
For employees who live their lives online just as seamlessly as they do offline, every event should be shareworthy. Encourage social sharing at every point pre, during and post-event.
For example, take advantage of the True Crime trend sweeping the nation.
A typical happy hour does little to entice your people to carve out precious space on their busy calendars. But a murder-mystery party? That's another story entirely. 
Create teaser content to send out internally and encourage attendees to share "in-character" posts on their social channels. You might not make everyone a true believer before the first event, but once employees see how much fun their co-workers had in Instagram stories or see multiple Slack messages with Clue-style insider jokes, we bet you'll see even higher attendance for the second event. 
Bonus? When your employees are busy committing imaginary crimes and solving them, your event is less likely to turn into the notorious overserved office party.
Go Off Menu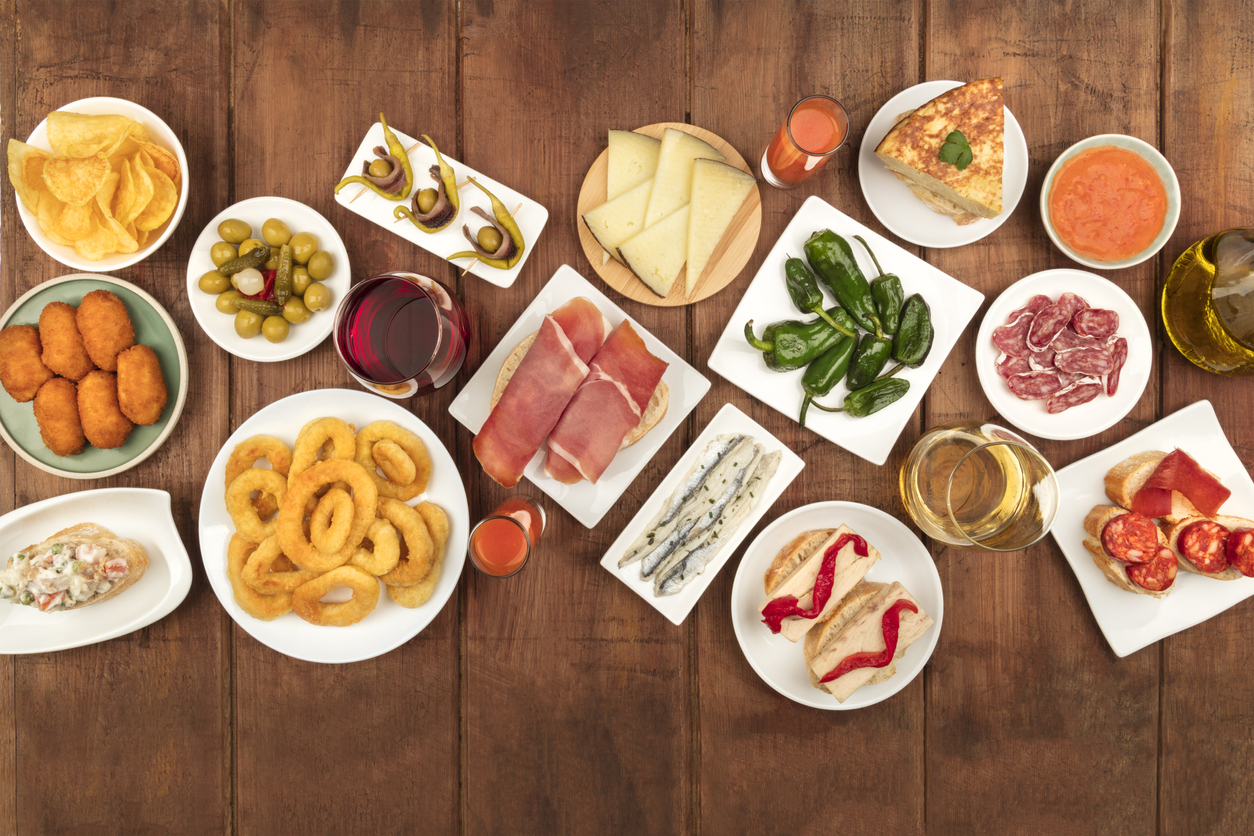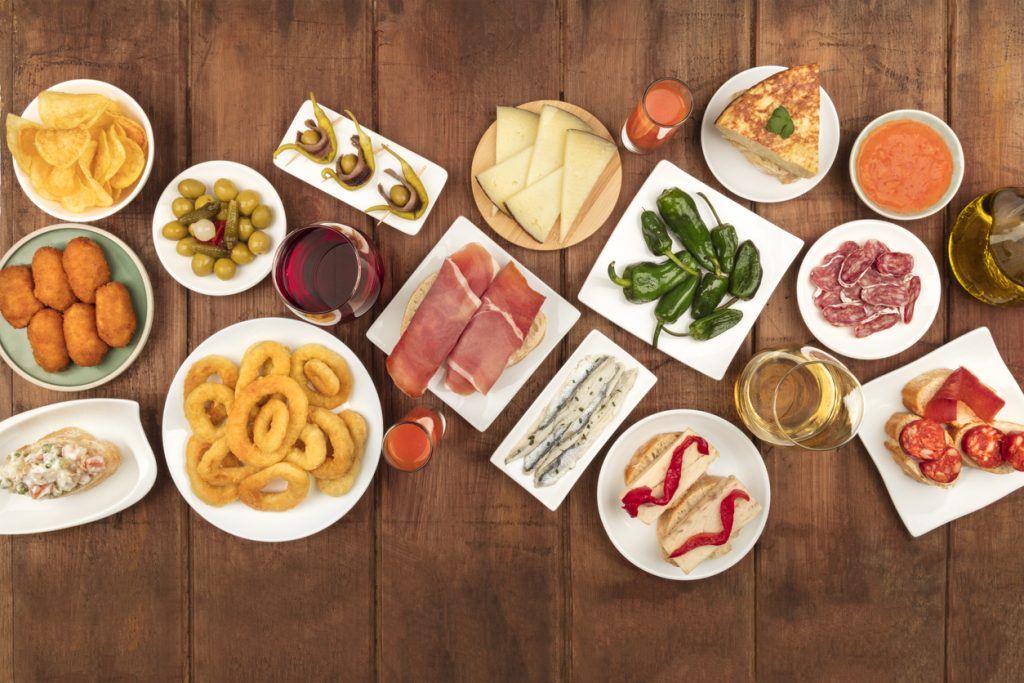 You already know F&B can take your event from ho-hum to FOMO faster than almost any other element. 
And you already know to turn every F&B moment into a social opportunity with visually-appealing displays.
But when your people already know you'll deliver fantastic food experiences, how do you give them something they haven't seen before?
We love a food truck as much as anybody, but today's employees value novelty, quality, and sustainability when it comes to food, so think beyond the typical.
Appeal to your attendees with Fair Trade coffee, matcha, and tea options. 

Elevate a mid-afternoon snack by building an experience around it – think a popup acai bowl bar or a make your own popcorn mix bags or cake pop decorating!

Up the ante on cocktails with exotic ingredients that will have attendees buzzing – think yuzu, dragonfruit, pomelo and more.

Keep it local with regional specialties. The eat local trend isn't going anywhere, so pay homage to your event's destination with menu picks that show off their signature dishes.
Hit The Polls
When meeting planning, we build a strategy to collect real-time data during your event. 
Not only does this give us the most accurate info, but by using live-polling, we get instant feedback from attendees.
When we plan for Q & A time after each keynote speaker, we keep attendees more engaged.
By conducting short surveys during the event, we get more fresh input and don't bother employees with length post-event surveys.
Attendees feel that their opinions and experiences are valued, and you get a more in-depth report to create another unforgettable event.
Using even one of these tips will have employees rushing to sign up for your next internal event. But working with Bucom for custom meeting planning means you'll get access to all of our best-in-class programming services.
Get in touch with us today to start planning an event that keeps attendees engaged, and makes every company event a can't miss moment.